Currently making its rounds across Facebook is the Visited States Map Generator where you simply click on the states you've been to and it highlights them in red. Or maybe it's magenta. I'm currently typing this from an old laptop that has not been calibrated.
I digress.
You guys probably know by now that I love looking at maps and aerial perspectives. This silly website brings me much joy. Now I have a visual to tack on to our Places We've Been page. *two thumbs up emojis!*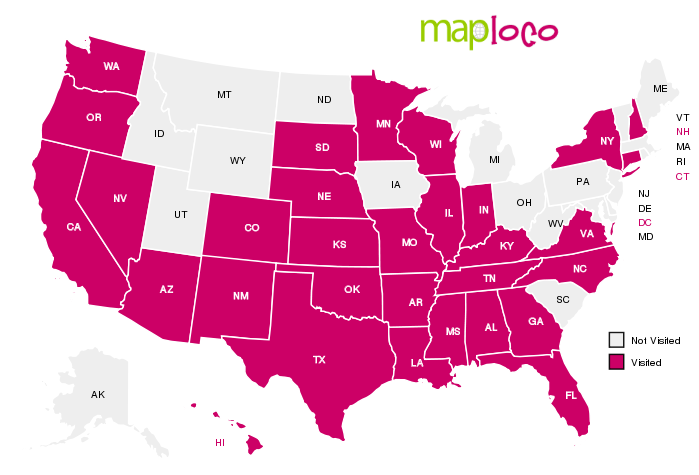 This is my version above. I have not counted Utah because I've only been to the Salt Lake City airport. I also don't know how I couldn't have been to Iowa seeing as every other state it touches I've been to. I'd have to check old McFarlin Choir Tour records…
And here is Trae's map. Number wise, he's at 31 and I'm at 32. Probably the #1 place I'm jealous he's been to and I haven't is Yellowstone. He says he's jealous of Hawaii. The goal is to get our maps matching, hopefully in black out status eventually!
Okay, you know you wanna if you haven't yet: Create Your Own Visited States Map
See new posts when they're published - Follow The Carsons Travel on Bloglovin'!